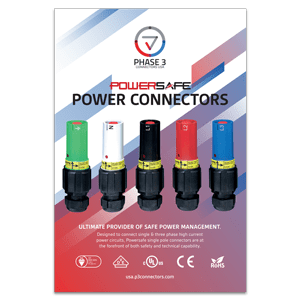 Download PDF
Powersafe Brochure

The Phase 3 Powersafe Brochure contains everything you need to know about our single pole connectors from covering safety to technical capability.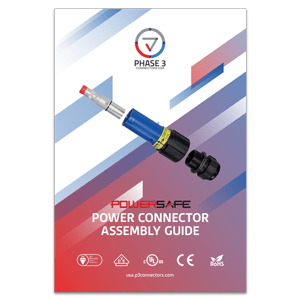 Download PDF
Powersafe Assembly Guide

Our Powersafe Assembly Guide covers the assembly aspect for our industrial power connectors.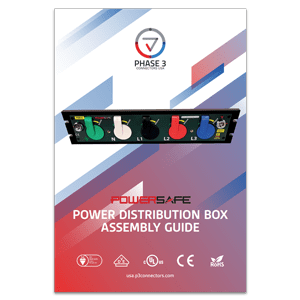 Download PDF
Powersafe Distribution Box Assembly Guide

A Guide for Distribution Box customers on how to operate the device and it's features, as well as technical specifications.